Best Massage Chair in India list
JSB MZ24 3D Massage Chair Zero Gravity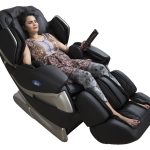 Jsb Mz16 Full Body Massage Chair
SB MZ15 Full Body Massage Chair
Robotouch Maxima Full Body Zero Gravity Massage Chair
Carefit Zero Gravity 4D Massage Chair
Robocura Cozier + Full Body Pain Relief Massage Chair
Irelax Sl-A51 Massage Chair
Best Massage Chair Review
The JSB M24 is no doubt the best massage chair in India with lots of features that you need to relax your muscles. The wireless remote of the jsb massage chair will take its home position to start the massage program, press Auto button and the chair will start with the default demo mode which involves a combination of many massage techniques. For full-body relaxation mode press the auto mode again for the second that is help mode which involves 4d roller tapping on the lower back moving upwards simultaneously. The airbag massage will start on the shoulder, calf, foot, and arms. Health mode is dedicated to your back massage with soft cushioned rollers. The third mode is stretch which is best to relieve early morning muscle, it starts with the footrest elevating then pulling your feet to stress the leg muscles this is followed by shoulder and backstretch. The fourth Auto mode is rhythm which is a soothing mode involving soft massage strokes and airbag massage to relieve muscle ache, you may also try some more dedicated modes and the MZ24  like recover relieve music sync renew calming refresh energy revive active relax and healing each mode having some variations of massage techniques choose one which meets your requirements best. Also, the foot scrapping massage on the foot soles gives you the benefits of foot reflexology massage. If you would like to recline your massage chair further press the zero-gravity button. this is a space-saving massage chair so it would not require much space from the back wall even when it is fully reclined you can individually select to elevate footrest or decline the backrest – as per your comfort. In case you would like to customize your massage experience choose between manual modes like kneading tapping knocking or shiatsu or choose to move the rollers clockwise or anti-clockwise you may also control the airbag intensity roller speed role of width and heating level with the buttons on the remote. You may also notice the quick access buttons provided on the massage chair control panel from here. You can start or stop the jsb massage chair or you can switch between Auto modes or adjust the chair position as per your comfort
Product Features
3D Long Reaching 3D Rollers from Neck to Buttocks with Zero Gravity Recline
Shoulder Roller Width Adjustment according to User Width
Air Bag Massage on : Shoulder, Arms, Calves & Foot
Dedicated Foot Scraping Massage with Feet & Ankle Heating
Calf Rubbing & Nodal Acupressure Massage for Better Blood Circulation
12 Auto Modes : It is Easy to Find a Mode Most Suited for Your Needs
2in1 Controls : Control through Highly Interactive Remote or VOICE COMMAND
Listen to Your Favourite Music Through MP3 or Bluetooth Sync
1 Year On Site Door Step Warranty
The jsb MZ 16 luxury 3d full body massage chair with zero gravity reclining and the series of features to ensure your complete body relaxation the massage chair has a uniquely urban class design and shape to match the interiors of your living room.
This full body relaxation chair is especially designed to save space in your living room bedroom or gym unlike traditional massage chairs. It requires just three fingers face from the wall to recline, also it is available in two-colour variants black and red.
To start using the jsb MZ 16 massage chair connect the power cable to electric supply and turn on the master power button at the rear end of the massage chair as you may notice this massage chair is equipped with wheels to easily transport it from one room to another within your house.
Press the power button on the remote the full LED control panel will turn on and the massage chair will recline a bit to its start position this's massage chair lets you adjust the shoulder airbags position as per your shoulder weight just pull the shoulder airbags panel towards you to adjust. This jsb MZ 16 massage chair is equipped with five autofull body massage modes and many manual modes and combinations to suit your requirement best.
The massage chair will start in f2 or comfort mode by default. In this mode the rollers will start working from your neck and go on to your buttocks till your lower thighs. This mode is a combination of tapping shiatsu and kneading on the back area as the name suggests. This auto mode is a comfortable massage mode and will make your muscles relax. You can also adjust the neck role of position by pressing the neck adjustment roller button. In all the auto modes the shoulder massage hands massage calves and foot massage will also work, you can select the second auto mode which is f1 or 8th relief as the name suggests.
It is more intense than comfort zone, this massage mode is a combination of kneading tapping and thumping massage, this mode also has a unique foot stretching massage which starts after a few minutes wherein the massage chair will fill in air in the carbs and then stretch your back to relieve muscle stiffness.
This mode is best suited to remove early-morning body stiffness or to ease muscular pain afterward. The third mode is f3 or relax, this consists of kneading and tapping massage on your back along with airbag massage on your shoulder, hands, calves, and feet as the name suggests this mode is less intense with softer massage strokes.
If you have pain in the upper back or neck region then the fourth mode f4 or upper body mode is just right for you, it starts with gentle massage on your neck and shoulder region followed by kneading and tapping on your upper back to make the rollers work on the lower back region. You can select the f5 or lower body auto mode. In this auto mode you can enjoy a deeper foot roller and scrapping massage on your foot soles. To further customize the massage therapies to best suit your requirement.
You can switch to manual mode for a combination of one or more massage therapies, press kneading massage button for kneading therapy on back which feels like therapist is pressing two thumbs against your back.
You can combine this mode with tapping massage which feels like a therapist is tapping against your back pumping massage which is a fist based tapping against your back shiatsu which is a Japanese technique of massage and is much deeper and effective in pain relief than kneading and not massage and which is more intense than tapping massage you can also increase or decrease the speed of a massage mode by pressing the speed button. Further you can even adjust the width of the roller as per your body structure by pressing width button this jsb massage chair has a dedicated back massager. You can press back stretch button to choose between the three pre-selected back massage modes, this massage chair is also equipped with back heating you can press the heater button to turn on back heating finally by pressing the zero gravity button. You can make the massage chair recline to a zero gravity angle whereby your feet are above your heart and your spine is under minimal stress as per scientific research in the past this is an ideal position for stress relief.
Not to forget that you can incline or decline the foot rest of the massage chair without reclining the back thus enjoying your favourite cricket match is now even more enjoyable by making this massage chair your personal recliner the massage chairs footrest can adjust to any user height and are extendable up to seven inches. With all this amazing super cool feature this definitely the best massage chair
PRODUCT FEATURES
5 Auto Modes: Ache Relief, Comfort, Demo Relax, Upper Body & Lower Body
Spot Massage: Option to Target Specific Zones on Your Back with any Massaging Mode
Adjust Intensity: You can increase or decrease the intensity of rollers and air pressure of air bags as per requirement
Zero Gravity Massage for full body relaxation and de-stress
Stretching Massage for back and Leg
Two Modes Memory- User can save their favourite mode for repeating it in future
Air Bags on shoulder, arms, legs & foot
The jsb MZ 15 full body massage chair with zero gravity recliner which helps you to relax and rejuvenate. This massage chair has dedicated massage routines which you can customize as per your needs also its zero gravity massage will ensure maximum comfort and relaxation after a hard day at work.
Not to forget the comprehensive control panel which lets you choose different modes and massage techniques with a live representation of the massage functions on the LCD screen. Until now you can definitely say that this the best massage chair in India.
So, when you receive the massage chair its arms part will be detached for transportation. You just have to assemble the two armrests to either side to do so simply connect the air pipe of the arms panel to the air pipe of the massage chair then clip the grooves on the side arms to the two grooves of the massage chair, similarly do this for the other arm panel as well.
Now that setup is complete let's plug in the electricity supply and turn on the massage chair master power button then connect the control panel wire at the rear end of the massage chair as you can see this jsb massage chair is equipped with rear wheels for easy transportation of the device within your home to start using first sit comfortably on the chair and then press the power button on the control panel the massage chair will recline to 45 degrees which is the start position this jsb massage chair is equipped with four auto modes and many manual modes whereby you can turn on or off any massage function or increase or decrease the intensity of any feature.
When you press Auto one the rollers move up and down your spine to measure your spine length. once done the massage chair gives eight beeps after which the back massager starts. simultaneously the airbags in the feet arms and shoulder inflate air and work in tandem to give you a complete full-body massage.
If you are feeling tired after the work at the office and your backaches. the author to mode is made for you press the auto to mode button and the massage rollers will work dedicatedly on your lower back similarly if you have a history of neck or cervical pain then we suggest you go for auto 3 mode in which the massage rollers work dedicatedly on your neck and shoulder region. along with other airbag functions each auto mode is predefined to a 15-minute cycle after you have tried the auto 1 2 & 3 modes you can try Auto 4 mode which is a stretching mode when you press Auto 4 the foot massager airbags inflate to hold your feet firmly then they recline and so does the back part to give you a nice stretching massage this mode can be best enjoyed when you get up in the morning or when you want to relax after a busy day now the best part of this recliner chairs that you can customize the massage modes as per your needs. To start using the manual modes, press the manual button then press select button to turn on the back kneading massage when you press select again the rollers will perform a thumping massage you can take both massage modes together by pressing select again to increase or decrease the roller intensity press the up or down buttons, respectively.
You can also select to turn on only the foot airbag massager or only the arms airbag massage to increase or decrease the airbag pressure press the airbag pressure button. interestingly this massage chair comes packed with a spot massage feature whereby you can work on specific points on your back and neck. to turn on the spot massage feature press spot massage button then long-press up or down button to adjust the back roller position when you leave the arrow button the rollers will concentrate on that part of your back on. this massage chair is equipped with a dedicated back massager mode by pressing the dotted button repeatedly you can make the massage rollers work on your upper back lower back plus hips and your full back. to add to the customization of the chair you can incline or decline the footrest part without reclining the back massager part which is very effective for people with short height.
To incline or decline the footrest part press the incline or decline button the footrest part can be pushed up to 10 inches if you would like to not to forget the zero gravity massage in standby condition press zero gravity button once to recline the chair to angle similarly you can choose to recline the chair to g2 or g3 levels by pressing the button again the chair will recline up to maximum 170 degrees as peruse NASA research astronauts leaving for space are seated in a zero-gravity position in which their spine takes minimal stress. you can adjust the time for any mode by pressing the time button you can select between 5 10 20 and 30 minutes you can also pause a mode to resume it later.
 Ideal for:
Full body relaxation
For stress relief
Expert massage at home 24X7
Reducing anxiety and depression
Relieving muscular pain
Helps remove body stiffness
To get relaxed after gym workout
To reduce muscle ache in old age
To overcome neck pain, lower back & feet pain
To overcome fatigue and tiredness
For general wellness and rejuvenation
This beige colour massage chair from Robotouch is designed with a set of vertically movable, four-wheeled massage hands that work excellently for flapping, knocking, and simultaneous kneading to give your full body a pain relief massage.
It automatically detects your shoulder position and provides ultimate massage to your neck, back and shoulder with the flapping set. This Robotouch massage chair is designed with emulation massage methods of shiatsu kneading.
It helps in blood circulation in muscles and relieves pain from the upper body and lower body using the six kinds of an automatic set including three modes for upper body – fixed, partial, overall massage. On fixed and partial point, the massage hands can move up and down to adjust the massage point precisely.
Air pressure massage function with three modes:
Full body air pressure arms (upper arm set with 4 airbags arm set with 8 airbags), and
Leg set with 16 airbags, three intensity option.
Leg designed with roller massage option at the bottom of foot helps in foot and toe massage.
It reduces body ache, fatigue and tiredness while relaxing your full body in this massage chair from Robotouch. Moreover, it offers five levels of adjustment for speed for various states – flapping, shiatsu, and knocking and adjustable width between two kneading balls with three modes – wide, medium and narrow.
This luxurious full body zero gravity massage chair offers one-year on-site Robotouch warranty plus free installation and demo. The highly effective luxury massage chair from Robotouch falls in the category of Best Massage Chair in India.
This Zero Gravity 4D Zcare Massage Chair with Super Long SL Track (1450mm), from Carefit, is the latest design in India. It comes with 4D Technology and Automatic Body Scan feature to suit your body's different position. Scanning your body, the chair will adjust the rollers to reach all parts of your body to give you a thorough massage.
With several Airbags it allows you to relieve pain and fatigue from various parts of your body. With Zero Gravity feature it works wonder in giving you relief from backache and spinal injuries.
Equipped with an SL Track, it gives full support to your back and refreshes your movement after a tired day at work or gym. Moreover, the back rollers and foot rollers give you an unparalleled full body massage. The chair can move the rollers along the track either up and down, or left and right as well as moving in and out of the massage chair in three dimensions, enabling a deeper message to reduce fatigue and rejuvenate your body.
This Carefit massage chair also offers Bluetooth music play, besides soothing your tired and stressed nerves and body parts.
Robocura's Cozier+ Is The Most Modern Massage Sofa. Its 3D Retractable Rollers Moves In 4 Ways In Out & Left Right To Provide You An Exceptional Massage Therapy. Its Hidden Reversible Leg Rest Is An Ottoman On One Side & On The Other Side Provides A Full Airbag Massage For Your Calves & Foot.
Ergonomically Designed S Track Massages Your Complete Back. From Shoulder With Height Adjustable Massage Options. Highest Quality Anti-Hydrolysis PU Leather Is Durable & Long Lasting. Informative Panel Comes With USB Charging Support.
Its Bluetooth 4.0 Connectivity & Speakers Can Connect To Any Bluetooth Enabled Device & Can Take You To A Relaxing Musical Journey. Easy To Install, Just Plug The Power & Start Using Your Sofa. It's Simple, Efficient & Easy.
Product Features
Modes: Kneading, Tapping and Rolling
Reversible hidden leg massager
Calf and Foot Massage
Bluetooth stereo music player with speaker
Power Consumption: 100 Watts
This massage chair from Irelax comes with a stretch space of 6.5 cm and stretch angle is 41 degrees, enabling you to stretch and enjoy massages. Fitted with 8 airbags on each side of the arms, to provide you air pressure massage, rhythmed pulse point stimulation, and complete relaxation from arm to finger to recover yourself from fatigue and tiredness.
This Irelax chair offers kneading, squeezing, flapping, pressing, pushing, holding, swinging and twisting. With accurately positioned 8 300cc permanent magnets, it can improve blood circulation in your body, thus helping in your well-being. Equipped with emulation hand touch and advanced roller technology to provide Guasha massage-like experience. It gives an amazing foot massage by overturning the foot supporting design to flat cambered surface.
Features:
Foot Mastoid Massage
Air-pressure massage on legs
Stretching
Magnetic Therapy
Arm Airbags
Hip Airbags
Back Crash Cushion
Foot Overturn
Calf Rest Extended Stepless
It is available in two colors – Rose Red and Black Pearl and offers 6 months of manufacturer warranty.
Buying guide for best massage chairs
Space:
Massage chairs are big heavy and bulking and can consume a lot of space in your house, so before buying I should recommend you to get a got enough space for that.
Best is to get a massage chair having wheels which can help you to move easily throughout you house as per your requirement
Budget:
For massage chair you definitely need a huge budget for yourself no doubt in that. But a massage chair comes with a lot of cool features that justifies its cost.
A massage chair usually ranges in between 40k to 500k in India. So choose according to your budget and requirement
Warranty:
You may be buying the massage chair for your home, massage parlor or spa, irrespective, you will be spending a lot of money on it. Hence it is very important that you check for the warranty the brand is providing for the product. A standard warranty should cover a minimum of one year on parts and labour. The installation and demo should be free of cost.